Barkway Community Group



The Barkway Community Group, set up over 20 years ago, is for everyone in the village and began as a way of enabling people of Barkway and the surrounding area to get together on a regular basis, with a particular focus in mind.
Our activities are varied. They are put together by a committee of seven who meet regularly to plan what they think participants might enjoy.
The committee comprises:

Jean Pooley (Chair) 848410
Sue Biggs (Treasurer) 847200
Beryl Watson (Secretary)
Sue Sanders (Events Organiser) 848941
Diane West 848664
John Eatwell 848104
but we are always looking for fresh faces to augment the committee.
Events and activities include:
· Visits to famous buildings and gardens such as Anglesey Abbey and Cambridge Botanical Gardens
· Very popular lunches at local pubs and restaurants
· Delving in to the history of Barkway and some of its residents
· Regular quizzes and arts and crafts sessions
· Travel talks
· And much more
Events are advertised in The Diary; on the village notice boards.
​
Barkway Community Group now has its own website.
www.barkwaycommunitygroup.co.uk
Click on the link above to find out about events planned for the Winter period
Please come along to any event that you fancy and suggest any different activities or events to the Committee.
The Barkway Community Group is a proactive village organisation and is always looking to broaden its appeal
The committee meets approximately four times a year. If you are interested in finding out more about the Barkway Community Group please email jea



np



oo



ley@virgin.net
---
Powered by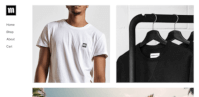 Create your own unique website with customizable templates.