Barkway Village Market
Market history
The origins of Barkway Market can be traced back to 1270. It was re-established in 1977 as a "Street Market", when Molly Bruce, Mr Fidler and others wanted to raise money for a village party to celebrate the Queen's Silver Jubilee. There have been over 30 Markets since then.

Now set in the grounds of one of Barkway's attractive old houses, the famous Market has become a Hertfordshire tradition in its own right. It's Barkway's big day and typically attracts around 4,000 visitors from miles around.

The Market raises funds for several local charities. These include Barkway Village Hall, which oversees the arrangements for the Market and several other village societies, including those supporting Barkway Church and Barkway School, also participate and raise funds.

Parking is free and there's a small charge for admission.

---



​​Barkway market is in desperate need of locals to come forward and play a part in the successful running of our village's historic big day!
We are low on numbers which will make it difficult to run the market in 2019.
We call upon local champions to come forward and help in any way possible in a number of roles which include Marketing, Parking, Health and Safety, Gate Management to name a few!
---
Powered by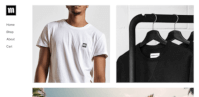 Create your own unique website with customizable templates.